LAPTOP SCREENS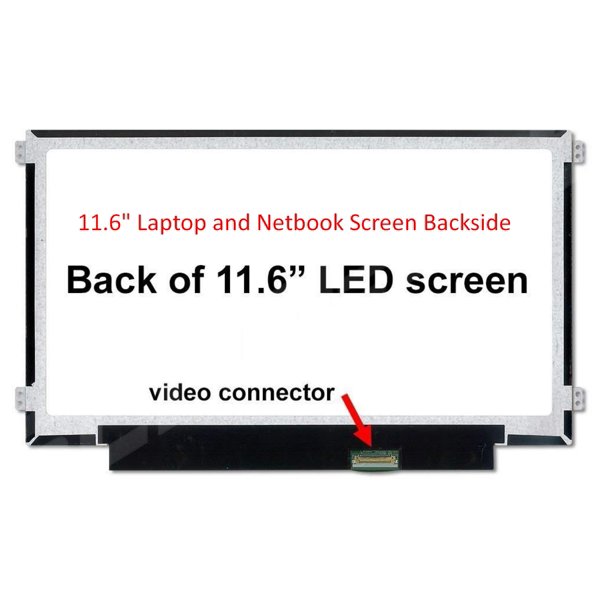 Samsung np300e5c screen Replacement Description:
Samsung np300e5c laptop's visual experience with our premier screen replacement service. We've meticulously engineered this replacement screen to enhance your laptop's display quality. Whether you're a gamer, a professional, or an entertainment enthusiast, our screen replacement promises superior clarity, efficiency, and performance.
Features of Samsung np300e5c screen Replacement:
High-Quality Visuals: Our screen replacement offers vivid visuals with vibrant colors and sharp details, taking your viewing experience to the next level.
Crystal-Clear Full HD Display: Featuring Full HD (1920 x 1080p) resolution, our replacement screen delivers crisp text and vibrant graphics.
Efficiency and Durability: Engineered for efficiency and durability, this replacement screen consumes minimal power, optimizing your laptop's battery life.
Swift Response Times: Enjoy swift response times that minimize motion blur, ensuring smooth gaming and multimedia playback.
LED Backlight: Equipped with an LED backlight, our replacement screen enhances brightness and maintains consistent color accuracy.
Optimized Display Performance: Supporting DE (Data Enable) only mode, our screen replacement optimizes data transfer and display performance for seamless visuals.
Reliable Connection: The 3.3V eDP (Embedded DisplayPort) interface ensures a dependable connection between your Acer aspire  screen and the replacement screen.
Seamless Compatibility: With an onboard EDID (Extended Display Identification Data) chip, our replacement screen communicates effortlessly with your laptop, ensuring compatibility and hassle-free integration.
Upgrade your Asus screen laptop and redefine your display expectations with our exceptional screen replacement. Whether you're gaming, working, or enjoying multimedia content, our screen replacement guarantees an enhanced visual experience that surpasses all others.
Get the Samsung np300e5c screen Replacement service from Lansotech Solutions now!
LANSOTECH SOLUTIONS LTD
We are the home of computer electronics in Nairobi Kenya. We committed to providing computer electronic products of the highest quality at competitive prices
READ MORE
ACCESSORIES