LAPTOP SCREENS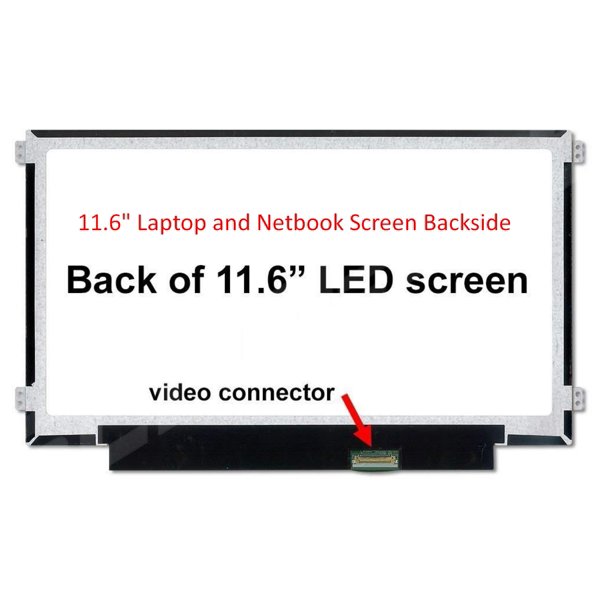 TP-link Archer T2U Nano AC600 Nano Wireless USB Adapter
TP-Link AC600 Nano Wireless USB Adapter – TL-ARCHER T2U NANO
Tp-link Archer T2U Nano receives WiFi signals on two separate bands. 256QAM technology increases the 2.4 GHz data rate from 150 Mbps to 200 Mbps for 33% faster performance. 433 Mbps on 5 GHz is perfect for HD video streaming and lag-free online gaming, while 200 Mbps on 2.4 GHz is perfect for web surfing with legacy devices.
With its miniature size and sleek design, users can insert the nano adapter into any USB port and leave it in there, making it perfect for home or travel use.
Some public WiFi networks require you to go through the hassle of constantly selecting and connecting to different networks as you move around.
Connect automatically to the nearest WiFi network with the Archer T2U Nano's WiFi Roaming for an uninterrupted network no matter where you go.
Specification
Interface: USB 2.0
Dimensions ( W x D x H ): 15*7.1*18.6mm
Antenna Type: Omni Directional
Transmit Power: <20dBm (EIRP)
Wireless Modes: Ad-Hoc / Infrastructure mode
Wireless Security: Support 64/128 bit WEP, WPA-PSK/WPA2-PSK, 802.1x
Package Contents: AC600 Nano Wireless USB Adapter Archer T2U Nano, Resource CD, Quick Installation Gui
Introducing the TP-Link Archer T2U Nano AC600 Nano Wireless USB Adapter: Elevate Your Connectivity Effortlessly!
Experience the pinnacle of wireless connectivity with the TP-Link Archer T2U Nano AC600 Nano Wireless USB Adapter. This sleek and compact adapter redefines the way you connect to the digital world, offering lightning-fast speeds and unparalleled reliability.
Say goodbye to tangled cables and limited mobility. The Archer T2U Nano empowers you to break free from wired connections while maintaining a seamless and robust internet experience. Whether you're streaming high-definition content, engaging in online gaming, or simply browsing the web, this adapter ensures a lag-free and uninterrupted connection.
With AC600 dual-band Wi-Fi, you'll enjoy lightning-fast speeds of up to 600Mbps. Experience the thrill of high-speed downloads, smooth streaming, and lag-free online gaming. The 2.4GHz band provides excellent coverage for everyday tasks, while the 5GHz band delivers even higher speeds for bandwidth-intensive activities.
Installation is a breeze thanks to the plug-and-play design of the Archer T2U Nano. Simply connect the adapter to an available USB port on your computer, and you're ready to go. No complex setup processes or technical expertise required – it's that simple!
Worried about signal strength? The Archer T2U Nano features advanced internal antennas that ensure optimal signal reception and coverage. Say goodbye to dead zones and weak signals, and hello to consistent and reliable connectivity throughout your space.
But the Archer T2U Nano isn't just about connectivity – it's also about security. With support for WPA/WPA2 encryption standards, your data remains secure and private, even in shared network environments. Enjoy peace of mind knowing that your online activities are protected from potential threats.
Whether you're using a desktop or laptop, Windows or macOS, the Archer T2U Nano offers wide compatibility to ensure a hassle-free experience across various devices and operating systems. Stay connected wherever you are, and enjoy the flexibility of a wireless connection without compromise.
LANSOTECH SOLUTIONS LTD
We are the home of computer electronics in Nairobi Kenya. We committed to providing computer electronic products of the highest quality at competitive prices
READ MORE
ACCESSORIES