LAPTOP SCREENS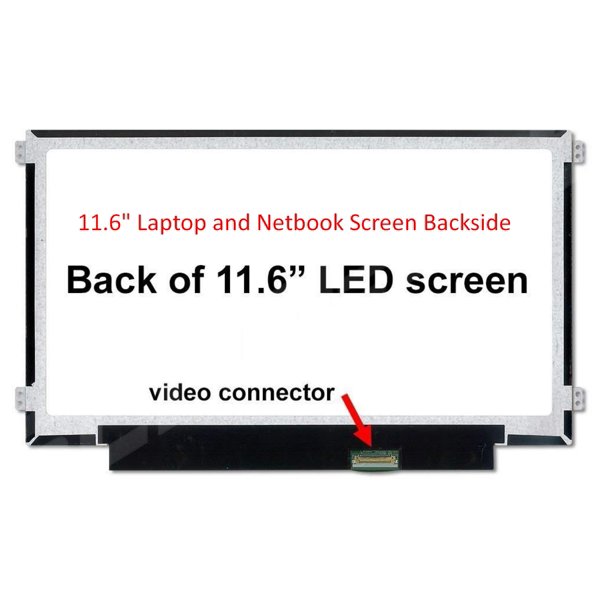 Acer swift 3 screen replacement
High contrast ratio
Full HD (1920 x 1080p) resolution
Low power consumption
Fast Response
LED backlight with an embedded LED driver
DE (Data enable) only mode
3.3V eDP Interface
Onboard EDID chip
Acer swift 3 screen replacement
Enhancing Your Acer Swift 3 with Screen Replacement
Upgrade your Acer Swift 3 with our top-of-the-line screen replacement service, designed to significantly enhance your laptop's visual performance. Engineered with precision, efficiency, and immersive visual quality in mind, this replacement screen is the perfect solution for those seeking an improved display.
High Contrast Ratio for Stunning Visuals
Our replacement screen features an impressive high contrast ratio at its core, completely transforming your Acer Swift 3's visual experience. It delivers deep, rich blacks and vivid, true-to-life colors, whether you're working, streaming, or enjoying multimedia content. This high contrast ratio ensures unmatched clarity in every detail.
Full HD Resolution for Exceptional Clarity
Adding to its visual excellence, our replacement screen boasts Full HD (1920 x 1080p) resolution, taking your Acer Swift 3's display to the next level. It guarantees exceptional sharpness and clarity for every image. Text is crisp, graphics are detailed, and videos are presented with breathtaking realism. This screen replacement isn't just an upgrade; it's your gateway to visual perfection.
Efficiency for Extended Usage
Efficiency is a fundamental aspect of our replacement screen's design. Its low power consumption allows you to enjoy the benefits of high-resolution, vibrant visuals without rapidly draining your laptop's battery. Whether you're working on-the-go or indulging in an extended session, our screen replacement delivers top-tier performance while preserving your laptop's battery life.
Lightning-Fast Response Times for Productivity and Entertainment
For productivity and entertainment, response time matters. Our replacement screen offers lightning-fast response times, minimizing motion blur and ensuring smooth scrolling and video playback. It provides a seamless experience whether you're working on documents or enjoying multimedia content.
Consistent Visuals with LED Backlight
The LED backlight, powered by an embedded LED driver, enhances brightness and maintains consistent color accuracy across the entire screen. Whether you're using your Acer Swift 3 indoors or in varying lighting conditions, you can rely on our replacement screen to consistently deliver pleasing, accurate visuals.
Optimized Data Transfer with DE Only Mode
Additionally, our replacement screen supports DE (Data Enable) only mode, optimizing data transfer and display performance. Its 3.3V eDP interface ensures a reliable connection to your Acer Swift 3, while an onboard EDID chip ensures seamless communication with your device, guaranteeing compatibility.
Get the Acer predator helios 300 screen replacement service from Lansotech Solutions now!
LANSOTECH SOLUTIONS LTD
We are the home of computer electronics in Nairobi Kenya. We committed to providing computer electronic products of the highest quality at competitive prices
READ MORE
ACCESSORIES