LAPTOP SCREENS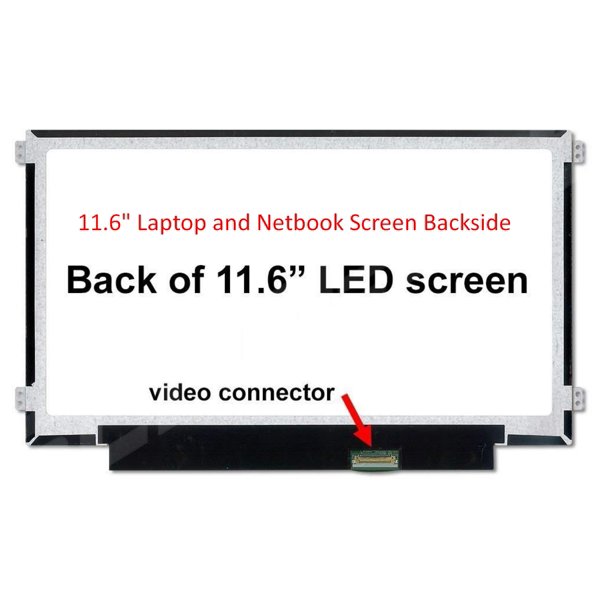 The 1-user, Antivirus Plus 2018 from Bitdefender helps provide protection against dangerous e-threats without affecting your system's speed. With Bitdefender's Autopilot turned on, Antivirus Plus 2017 automatically makes the security decisions to help safeguard your data, your online transactions, and your privacy. New to this edition of Antivirus Plus are the Wi-Fi Security Advisor and Advanced Ransomware Protection.
General Features
Wi-Fi Security Advisor

Make sure you are always secure, no matter what Wi-Fi network you connect to. With Wi-Fi Security Advisor, you know you are safe using your apps, doing your banking, shopping, or browsing the web, whether you are online at home or on-the-go in parks, cafes, hotels, or airports. Wi-Fi Security Advisor guards you against hackers, data snoops, and malware by checking Wi-Fi networks for security holes and vulnerabilities.
Ransomware Protection

Ransomware can cost you precious files or money — and frequently both. It is a type of malware that can gain access to your computer and encrypt important documents, rendering them totally unusable. Cyber-criminals demand ransom to release the decryption key. Bitdefender Antivirus Plus 2017 lets you create special folders for your important files, protecting them against any ransomware attacks, and notifying you about any malicious attempts.
Data Protection

Bitdefender Antivirus Plus 2017 works against many different threats, from viruses, worms, and Trojans, to ransomware, zero-day exploits, rootkits, and spyware. Your data and your privacy are in good hands.
Active Threat Control

Bitdefender uses an innovative technique called behavioral detection to closely monitor your active apps. When Bitdefender Antivirus Plus 2017 detects anything suspicious, it takes instant action.
Rescue Mode

Some sophisticated viruses, like rootkits, need to be removed before Windows starts. When Bitdefender Antivirus Plus 2017 detects such threats, it reboots the computer in Rescue mode for cleanup and restoration.
Anti-Phishing

Bitdefender Antivirus Plus 2017 sniffs and blocks websites that masquerade as trustworthy in order to steal financial data, such as passwords or credit card numbers.
Anti-Fraud

Bitdefender's filtering system warns you whenever you visit websites that may try to scam you, such as casinos, porn sites, money loan schemes, and others.
Secure Browsing

Find out whether your search results are safe to access before you actually click on a link. Bitdefender Antivirus Plus 2017 also blocks known infected links.
Bitdefender Autopilot

Once switched on, Autopilot will run your entire cyber-security by itself. It makes optimal security decisions without asking for your input through nagging pop-ups and dialog boxes. There is nothing to set up and nothing to configure.
Bitdefender Photon

This technology helps Bitdefender Antivirus Plus 2017 adapt to the hardware and software configuration of your system to save computing resources and improve speed and performance.
Cloud Integration

When scanning takes place in the cloud there is minimal impact on your local resources, which means your system's speed and performance remain unaffected. Your files also always remain completely private, as Bitdefender only scans data signatures, not the actual contents of your files, which are never uploaded or stored in the cloud.
Game, Movie, and Work Modes

Bitdefender Antivirus Plus 2017 detects when you play, work, or watch a movie, so it knows not to bother you with unnecessary requests. This way you can focus on what's important. Depending on what you choose to do on your computer, Bitdefender temporarily halts pop-ups, adjusts visual settings, and pauses unimportant background activities to allow you to enjoy your device to the max.
Battery Mode

This useful, intelligent feature helps save battery life for laptops and tablets by temporarily tweaking system settings such as display, system cooling, system updates, or Bluetooth connectivity.
Bitdefender Safepay

Bank and shop from a unique, dedicated browser that secures your transactions to prevent fraud. Bitdefender Safepay can now also automatically fill out credit card details in billing fields.
Social Network Protection

Stay safe from malicious links and any threats that your friends may unwittingly pass on to you via Facebook, Twitter, Pinterest, or other social networks.
Password Manager

Store your passwords, credit card information, and other sensitive data in a secure vault for easy access whenever you need them. Password Manager gives you the option to auto-fill online forms, and it can even recommend secure passwords.
File Shredder

Use this tool when you wish to delete a file for good and leave no traces that it ever existed on your PC.
Quick Risk Checker

Scan for security holes and vulnerabilities with just one click. Bitdefender Antivirus Plus 2017 checks your PC for outdated and vulnerable software, missing Windows security patches, and potentially unsafe system settings, and it will indicate the best fix.
LANSOTECH SOLUTIONS LTD
We are the home of computer electronics in Nairobi Kenya. We committed to providing computer electronic products of the highest quality at competitive prices
READ MORE
ACCESSORIES