LAPTOP SCREENS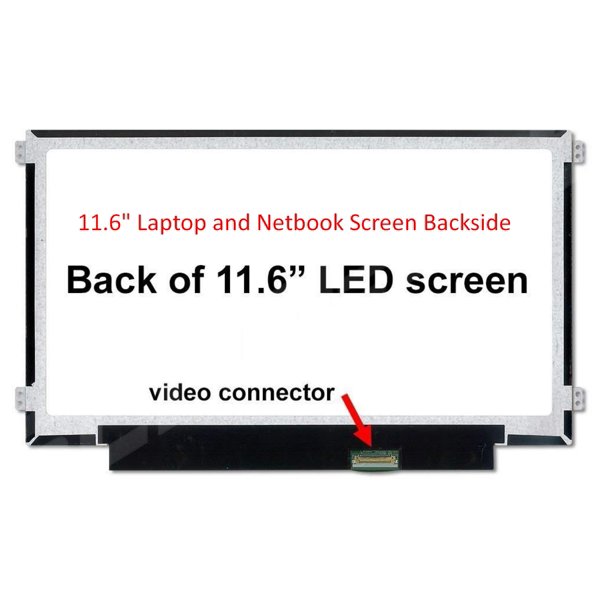 HP ProBook 430 G2.
The HP ProBook 430 G2, featuring an Intel Core i5 processor, is a versatile and dependable laptop designed to cater to the needs of modern professionals and on-the-go individuals. Below is a comprehensive overview of its key features, specifications, and what makes it stand out in the market.
Processor and Performance:
At its core, the HP ProBook 430 G2 is powered by an Intel Core i5 processor, a hallmark of high-performance computing.
This processor, belonging to the Intel's Haswell generation, offers a balance of speed and power efficiency.
With its multiple cores and threads, the Core i5 ensures smooth multitasking, quick data processing, and responsiveness, making it ideal for a wide range of tasks, from office work to content creation.
Memory and Storage:
The laptop supports up to 16GB of RAM, allowing for seamless multitasking and efficient handling of applications.
Various storage options are available, including Solid State Drives (SSDs) for faster data access and improved overall system responsiveness.
These memory and storage configurations make the ProBook 430 G2 a capable companion for demanding workloads and media consumption.
Display and Graphics:
The laptop boasts a 13.3-inch LED-backlit display, providing crisp visuals and vibrant colors.
It features Intel HD Graphics, ensuring impressive graphics performance and multimedia capabilities.
Whether you're working on graphics-intensive tasks or enjoying multimedia content, the display and graphics ensure an immersive experience.
Connectivity and Ports:
The ProBook 430 G2 is well-equipped in terms of connectivity. It features multiple USB ports, including USB 3.0 for faster data transfer.
Other connectivity options include VGA and HDMI for connecting to external displays, Ethernet for wired networking, and both Wi-Fi and Bluetooth for wireless connectivity.
These options ensure that you can connect to various devices and networks effortlessly, enhancing your productivity.
Security Features:
Security is a top priority, and the ProBook 430 includes features like a fingerprint reader, adding an extra layer of protection to your data.
It also incorporates a Trusted Platform Module (TPM) for secure data encryption and enhanced security.
These security measures make the laptop suitable for business and personal use, safeguarding your sensitive information.
Operating System:
The laptop typically comes with Windows 8 or later, providing a familiar and user-friendly interface.
Users can easily navigate through the operating system, making it accessible to a wide range of users.
Durability and Portability:
The ProBook 430 G2 is built to withstand the rigors of daily use, with a sturdy construction that ensures durability.
Despite its robust build, it remains surprisingly lightweight and portable, making it an excellent choice for professionals who are constantly on the move.
Get the ProBook 430 G2 from Lansotech Solutions today
LANSOTECH SOLUTIONS LTD
We are the home of computer electronics in Nairobi Kenya. We committed to providing computer electronic products of the highest quality at competitive prices
READ MORE
ACCESSORIES