LAPTOP SCREENS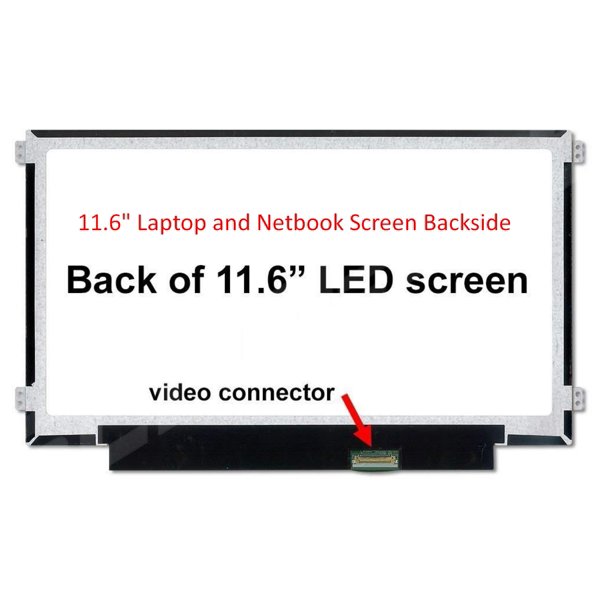 Dell Inspiron 15 3537 Motherboard with Core i5 Processor
Upgrade your Dell Inspiron 15 3537 laptop and experience a significant boost in performance with the Dell Inspiron 15 3537 Motherboard featuring the powerful Intel Core i5 processor. This motherboard is meticulously engineered to provide a seamless and efficient computing experience.
Specifications:
1. Compatibility:
Designed exclusively for Dell Inspiron 15 3537 laptops, ensuring a perfect fit and optimal performance.
Supported Processor: Intel Core i5 (4th Gen) 4200U 1.6 GHz (Turbo Boost up to 2.6 GHz).
2. CPU Performance:
The Intel Core i5 processor is renowned for its exceptional performance and power efficiency.
With a base clock speed of 1.6 GHz (Turbo Boost up to 2.6 GHz), it handles everyday tasks and multitasking with ease.
Enjoy smooth and responsive computing, whether you're working on documents, streaming content, or playing games.
3. High-Quality Build:
Crafted with precision and using top-quality components, this motherboard is built to withstand rigorous usage.
Rigorous testing ensures reliability and longevity, so you can count on it for years to come.
4. Easy Installation:
Designed with DIY enthusiasts and professionals in mind, the installation process is straightforward.
Comprehensive instructions are included, making it accessible for users of all experience levels.
5. Expansion Options:
The motherboard features multiple expansion slots, including PCIe and RAM slots, allowing you to customize your laptop to suit your needs.
Connect additional peripherals and accessories effortlessly.
6. Enhanced Graphics:
The integrated Intel HD Graphics 4400 provides crisp visuals and smooth video playback.
Enjoy casual gaming and HD video streaming without a hitch.
7. Connectivity:
Equipped with USB 3.0 and USB 2.0 ports for high-speed data transfer.
HDMI and VGA ports for connecting to external displays.
Ethernet port for reliable wired networking.
Wi-Fi and Bluetooth compatibility for wireless connectivity.
8. Operating System Compatibility:
Compatible with a range of operating systems, including Windows and Linux, providing flexibility for your computing needs.
Upgrade your laptop's performance and capabilities with the Dell Inspiron 15 3537 Motherboard featuring the Intel Core i5 processor. Whether you're a student, professional, or simply someone who demands more from their laptop, this motherboard will meet and exceed your expectations. Enjoy faster computing, improved multitasking, and a smoother overall experience.
Get the Dell Inspiron 15 3537 Motherboard from Lansotech Solutions today
LANSOTECH SOLUTIONS LTD
We are the home of computer electronics in Nairobi Kenya. We committed to providing computer electronic products of the highest quality at competitive prices
READ MORE
ACCESSORIES