LAPTOP SCREENS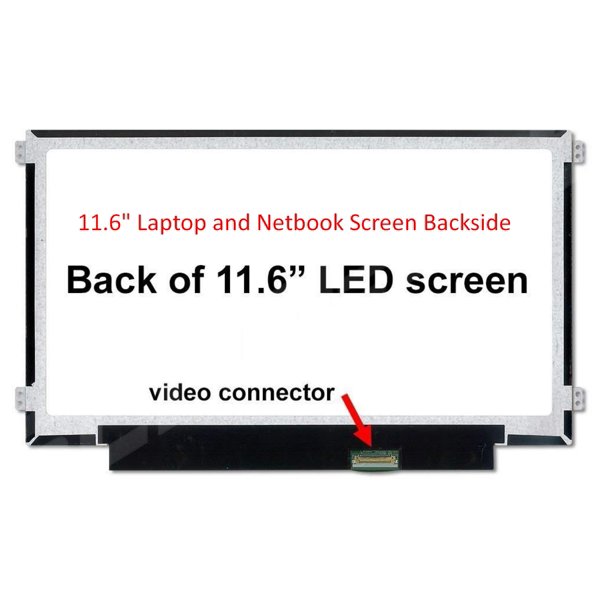 Specifications:
Processor: Intel Core i5 (2nd or 3rd generation)
Memory: Up to 16GB DDR3 RAM
Storage: Various storage options, including HDD and SSD
Display: 15.6-inch LED-backlit display with various resolution options
Graphics: Intel HD Graphics 3000 or AMD Radeon HD graphics
Connectivity: Multiple USB ports, VGA, HDMI, Ethernet, Wi-Fi, and Bluetooth
Security: Fingerprint reader (optional), TPM security chip, and HP ProtectTools security software
Operating System: Windows 7 Professional (64-bit), upgradeable to Windows 10
Key Features:
Impressive Performance: The HP ProBook 4530s packs a powerful Intel Core i5 processor, providing the speed and efficiency needed for multitasking and demanding tasks.
Flexible Storage Options: Choose between traditional HDDs or lightning-fast SSDs to suit your storage and speed requirements.
Stunning Display: The laptop boasts a 15.6-inch LED-backlit display, offering vibrant visuals and clarity for work and entertainment.
Enhanced Graphics: Enjoy smooth graphics performance with Intel HD Graphics or AMD Radeon HD graphics for gaming and multimedia tasks.
Connectivity Galore: Multiple USB ports, VGA, HDMI, and wireless options ensure seamless connections to peripherals and networks.
Security First: Optional fingerprint reader and TPM security chip, along with HP ProtectTools, provide robust security for your data.
Upgradeable: Windows 7 Professional (64-bit) comes pre-installed, with the flexibility to upgrade to the latest operating system, keeping your laptop up-to-date.
Discover the HP ProBook 4530s motherboard with Core i5 processor, where power meets reliability and versatility.
Get the HP ProBook 4530s from Lansotech Solutions today
LANSOTECH SOLUTIONS LTD
We are the home of computer electronics in Nairobi Kenya. We committed to providing computer electronic products of the highest quality at competitive prices
READ MORE
ACCESSORIES