LAPTOP SCREENS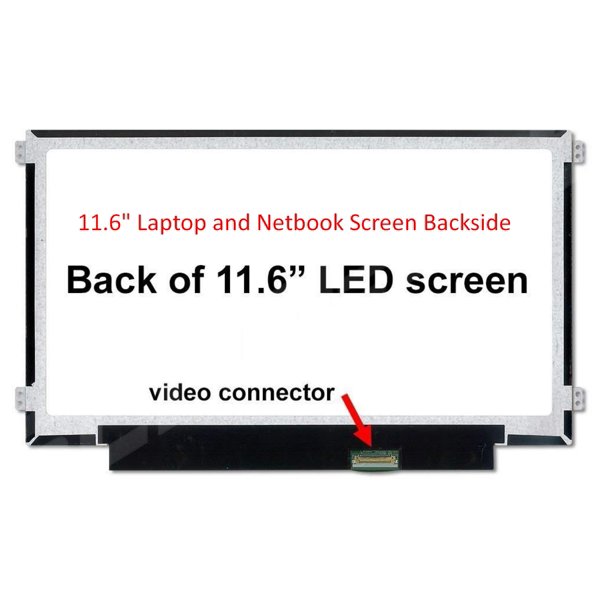 If you are looking for a replacement laptop LCD screen for a Sony Vaio VPCEJ14FX/BC with a 17.3″ WXGA display, here are some key points you might want to consider:
Compatibility: Ensure that the replacement screen is compatible with your Sony Vaio VPCEJ14FX/BC model. Check the part number or specifications to match your laptop's screen.
Size and Resolution: As you mentioned, you need a 17.3″ WXGA (Wide XGA) screen. Ensure that the replacement screen matches these size and resolution specifications for a proper fit and display quality.
Quality: Look for a high-quality replacement screen from a reputable source. Consider reading reviews and checking the warranty provided to ensure you're getting a reliable product.
Price: Compare prices from different sellers or retailers to find the best deal. Keep in mind that extremely low prices might indicate lower quality, so balance affordability with quality.
Installation: If you're not experienced with laptop screen replacement, it might be a good idea to have a professional technician install the new screen to avoid any damage during the process.
Returns and Warranty: Check the return policy and warranty offered by the seller in case you encounter any issues with the replacement screen.
Shipping: Confirm the shipping details, including estimated delivery time and shipping cost, if applicable.
You can search online Lansotech computer  store, or contact Sony's official support or authorized service centers to find a suitable replacement LCD screen for your Sony Vaio VPCEJ14FX/BC laptop. Double-check all the details to ensure a smooth replacement process.
LANSOTECH SOLUTIONS LTD
We are the home of computer electronics in Nairobi Kenya. We committed to providing computer electronic products of the highest quality at competitive prices
READ MORE
ACCESSORIES