LAPTOP SCREENS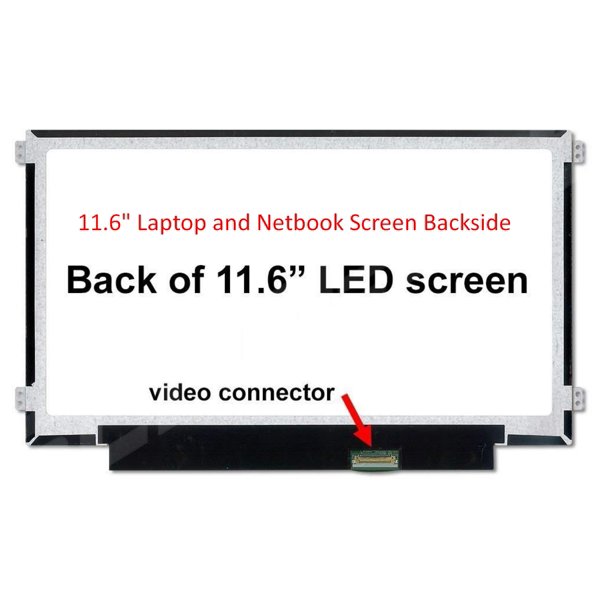 Sale!
HP Omen 15-CE198WM Gaming Laptop:Intel Core i7, NVIDIA GeForce GTX 1060 Graphics, 16GB SDRAM, 1TB HDDand 256GB SSD hard drive
KSh 170,000.00
Display Quality
The HP Omen 15-CE198WM sports a 15.6″ diagonal FHD IPS anti-glare micro-edge WLED-backlit. The pixel pitch is 0.18 x 0.18 mm and it can be considered as "Retina" when viewed from a distance equal or greater than 60 cm. The measured maximum brightness in the middle of the screen is merely 208 cd/m2 while the average is 209 cd/m2 with only 10% deviation in the upper-left corner. The color temperature is really close to the optimal with values between 6430K and 6450K on the surface of the display. The maximum color deviation is also good with dE2000 being 2.3 again in the upper-left corner. Keep in mind that values over 4.0 are undesirable.

Design and construction
Unlike its competitors, the HP Omen 15-CE198WM sports only plastic and a representative from HP explained why. To keep the cost of the notebook as low as possible, the chassis had to be downgraded and the hardware upgraded. Even so, the design doesn't feel cheap and it doesn't lack in style. Also, dimensions are more than acceptable compared to other rivals and last year's Omen. The lid now features a refreshing new design pattern and feels a bit rubberized. It looks good and adopts only the Omen logo while excluding HP's.

Gear up for glory
With the Quad-core Intel Core processor and NVIDIA GeForce GTX 1060, this powerful arsenal is ready for you to take on any challenge, including the most demanding AAA titles. With the NVIDIA GTX 1060 which​ displays stunning visuals and great performance at 1080p HD. This card gives you a choice of memory sizes, cooling options, factory overclocks, and power options to fit every need and every system. Of course, no GTX card would be complete without essential gaming technologies, such as NVIDIA GameStream, GSync, and GeForce Experience.

Designed for domination
Easily go from crushing enemies at home to commanding the battlefield on the go with an aggressively slimmer design and Dragon Red backlit keyboard. Based on the twinkle black of matte texture, the shadow mesh pattern treated on the top and keyboard surface and the dragon red collar dyed all over are accented and finished in a stylish design that keeps the inner power cool It was.

Connect to TV Wirelessly
With a few clicks, Intel Wireless Display expands your screen's potential, linking mobile devices and laptops to TV screens wirelessly via the Intel® Wireless Display (Intel® WiDi). Stream family favorites and view personal experiences while turning your device's small screen into a superior, sharable experience. Wireless Display (WiDi) is a technology developed by Intel that enabled users to stream music, movies, photos, videos and apps without wires from a compatible computer to a compatible HDTV or through the use of an adapter with other HDTVs or monitors. Intel WiDi supported HD 1080p video quality, 5.1 surround sound, and low latency for interacting with applications sent to the TV from a PC. Using the Intel WiDi Widget users could perform different functions simultaneously on their PC and TV such as checking email on the PC while streaming a movie to the TV from the same device.

Bang & Olufsen High-Fidelity Sound.
Sound plays a central role in the way people interact with their Gaming PCs and good audio matters. Whether you're catching up with the latest movies, enjoying your favorite album, hopping on a conference call, or putting the finishing touches on your YouTube masterpiece, you want high-fidelity sound. Thanks to a close collaboration with the acoustic engineers HP has taken their audio performance to the next level, delivering bold, crisp and accurate sound on this Spectre Laptop
LANSOTECH SOLUTIONS LTD
We are the home of computer electronics in Nairobi Kenya. We committed to providing computer electronic products of the highest quality at competitive prices
READ MORE