LAPTOP SCREENS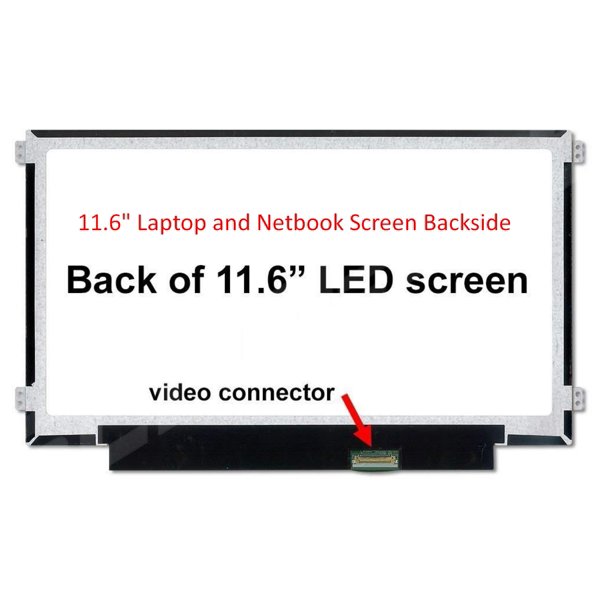 Laptop LCD Screen Replacement for Sony Vaio Vpccw13fd/p
KSh 6,000.00
Laptop LCD Screen Replacement for Sony Vaio Vpccw13fd/p
If you're looking for a replacement LCD screen for your Sony Vaio VPCCW13FD/P laptop, you can follow these steps to find and purchase one:
Determine the Specifications:

Make sure you know the specifications of your laptop's LCD screen. For the Sony Vaio VPCCW13FD/P, it typically has a 14-inch screen with a resolution of 1366×768 pixels (HD).

Check Compatibility:

Verify that the replacement screen is compatible with your laptop model (VPCCW13FD/P) by checking the screen size, resolution, and connector type.

Search Online Retailers:

Look for reputable online retailers that sell laptop LCD screens. Some popular options include Lansotech Solutions, Newegg, and laptop screen specialty stores.

Enter Laptop Model and Screen Size:

Use the laptop model (Sony Vaio VPCCW13FD/P) and screen size (14 inches) as search criteria on the retailer's website. This will help you narrow down your options to screens that are compatible with your laptop.

Check Reviews and Ratings:

Read customer reviews and check product ratings to ensure that you're purchasing a quality replacement screen.

Compare Prices:

Compare prices from different sellers to get the best deal. Take shipping costs and return policies into consideration when making your decision.

Order and Replace:

Once you've found the right replacement screen at a price you're comfortable with, place your order. Follow any installation instructions provided with the screen, or consider seeking professional help if you're not confident in replacing the screen yourself.

Handle with Care:

When handling the replacement screen and performing the replacement, be sure to do so in a clean and static-free environment to avoid damaging the screen or other laptop components.
Remember to double-check the compatibility of the replacement screen before making your purchase, as laptop screen sizes and connectors can vary even within the same model series.
LANSOTECH SOLUTIONS LTD
We are the home of computer electronics in Nairobi Kenya. We committed to providing computer electronic products of the highest quality at competitive prices
READ MORE
ACCESSORIES